Kennesaw FREE Painting Estimate
Residential and Commercial Painting Services in Kennesaw, GA.
SPPIGA offers premium quality painting services for homes and offices in the whole Kennesaw area.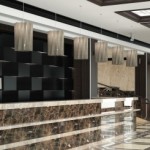 We shall provide our standard interior painting ideas, procedure, quality work and project management for every projects.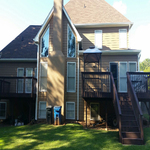 We are one of Athens' premier house painters. We provide free paint estimates for Exterior painting and pressure washing.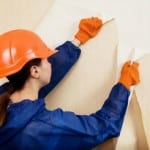 Pressure Washing, Wallpaper Removal, Sheetrock Repair, Wood Repair…
Painting Services in Kennesaw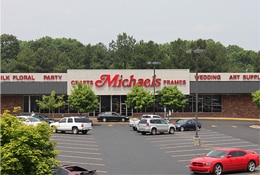 Our painting service for commercial buildings:
All items included in Residential Services
Condos, Townhomes, Retail Spaces
Hotels, Office Buildings
Project Management Reporting
Project Signage and Notification
Project Owner or Board Meeting Attendance
Reserve Studies and Budget Planning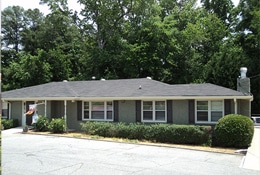 We guarantee fast and accurate work for your residential service needs:
Interior and Exterior Painting
Pressure Washing
Carpentry or Wood Repair
Wallpaper Removal
Sheetrock Repair
Color Selection Assistance
Quick and Easy Scheduling
Live reps from 9-6PM
Free Estimates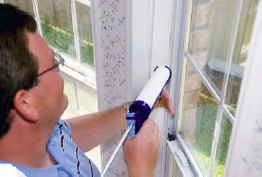 Pressure Washing
Wallpaper Removal
Sheetrock Repair
Wood Repair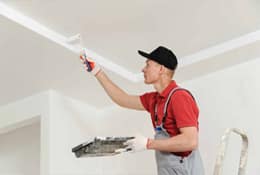 All of the items listed below are included in our price and separates us from our competition:
Cleaning
Prep work
Interior painting
General services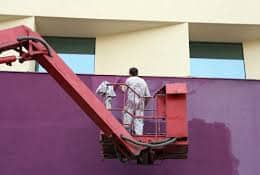 We understand your concern of having an attractive home that's why we always make sure you'll have the best exterior house color schemes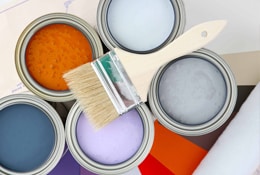 Estimates for any SPPI Painting Services are free for Athens residents, whether commercial or residential. Just fill out the form and we will get in touch with you right away to finalize the details of your FREE estimate requests.
Client Feedback
SoPerfectPainting was timely on their delivery of services. Pricing was excellent and the workmanship was good as well. Due to weather delays, there was concern that the crew would not finish on time. A non-issue, as extra workers showed up the last 2 days to complete the work. I would recommend Southern Perfection Painting.
Jordan S.
Kennesaw, GA
Request Quick Estimate Now
Fill out this form and we will get in touch with you right away.
View Our Finished Home and Office Painting Projects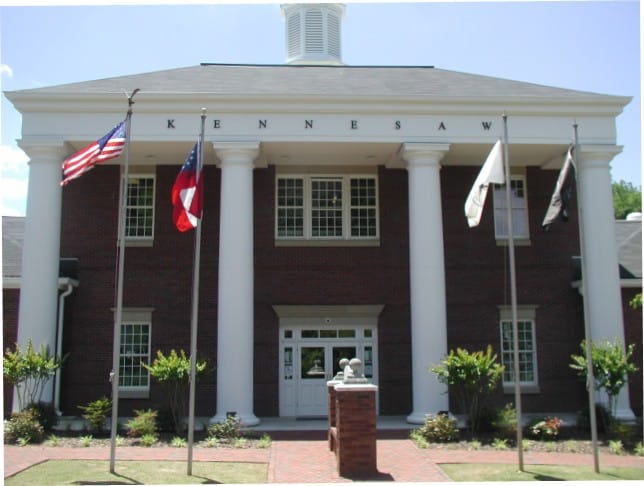 ABOUT KENNESAW, GA
Kennesaw was the site of the Battle of Kennesaw Mountain during the American Civil War.
In the 1830s, the railroad building craze hit Cobb county and made Kennesaw grew up around that industry.
Kennesaw State University is located near the city and is part of the University System of Georgia.
Things to do and places to visit in Kennesaw:
Visit Kennesaw Mountain National Battlefield Park to learn about its history.
Go to Southern Museum of Civil War and Locomotive History a prestigious Smithsonian Affiliations member that contains a collection of artifacts and relics from the American Civil War.
We proudly serve these neighborhoods in Kennesaw, GA
Arden Lake
Arden Trace
Arranmore
Autumn Woods
Barrett Greene – Parkview
Barrett Knoll
Barrett Lakes
Battle View Townhomes
Beaumont Estates
Bells Ferry Landing
Bells Ferry Station
Blue Springs
Booth Crossing
Brittany Chase
Brookhaven of East Cobb
Brown's Farm and More
Burnt Hickory Farms
Burnt Hickory Registry
Butler Creek
Butler Ridge
Calumet West
Calumet Woods
Cambridge Grove
Canterbury Estates
Carrie Farm
Cedarcrest
Chandler Ridge
Chastain Lakes
Chastain Park
Cherokee
Cobblestone Landing
College Place/Brentmoor
Country Creek
Country Plantation
Creekside
Creek Wood
Cyrus Crest
Deerfield
Devon Park
Dover Downs
Due West Rd
Dunmovin
Durham Estates
Edgeboro Park
Ellis Rd
English Oaks
Fairfax
Falcon Hills
Farmbrook Village
George Busbee Parkway
George Busbee Pkwy NW
Giles Crossing
Glenlake
Greyfield North
Hadaway Place
Hadaway Pointe
Hampreston Way NW/Nowlin Rd
Harrison Ridge
Hawkins Green
Haynes Mill
Hedgerose
Hickory Springs
Hidden Enclave
Highland
Hunt Club
Ivey Grove
Ivey Park
Jebs Court/Travelers Trail
Kennesaw
Kings Crossing
Kings Row
KSU
Lake Latimer
Lake Mist
Lakeside Hills
Legacy Park
Liberty Commons
Lost Creek
Madison Glen
Maggie Valley
Main Street
Marietta Country Park
Marleigh Farm
McCollum
Millstone at Walnut Creek
Milstead Village
Mountain Oaks
Murray Arts Park
Myrtle Hill
New Salem Community
North Indian Springs
Nowlin Woods
Oak Mountain Farm
Olde Towne Square
Olde Town Square
Old Hickory Bluffs
Old Stilesboro
Owens Landing
Owl Heights
Pine Hill Dr
Pine Mountain
Pine Tree Country Club
Princeton Ridge
Ridenour
Rolling oaks
Saddlebrook Farms
Schillings Rd
Shiloh
Signal Point
Stilesboro Cove
Stilesboro Trace
Subdivisions Off Due West
Summerbrooke
Superior Creek
Sutters Pond
Swift-Cantrell Park
Tamarack Falls
Tara
The Cove
The Enclaves
The Gates
The Mill
The Overlook At Marietta
The Park at Bells Ferry
The Park at Brookhaven
The Reserve
The Vineyards
Towne Manor
TownPark Village
West Park
Westport
Wetherbyrne Woods
Williamsburg
Winchester Forest
Windsor Glen
Winterset
Wooten Lake
Yorktowne
Who we are
SPPI is a painting contractor serving the metro Atlanta area for 31 years. We provide Residential and Commercial painting services for all types of structures, including residential homes and commercial buildings.
We make every effort to provide OUTSTANDING customer service, from calling and being available to schedule an estimate to actually completing the painting project. Collaboration is required in our business from the Scanning Specialist to the Project Coordinator to the Painter, we consider our team like a seasoned orchestra and we are its veteran conductor.
Residential and Commercial Painting Services in Kennesaw, GA
We successfully service both the commercial and residential sectors. We uphold the highest standards, regardless of the market being serviced, at the most reasonable rates.
High Quality Service
While focusing on our customers' needs, we are also committed to our staff. We ensure that our crew maintains a premium level of training and expertise. Our highly trained workmen have many years of experience in all phases of painting, caulking, pressure cleaning and more.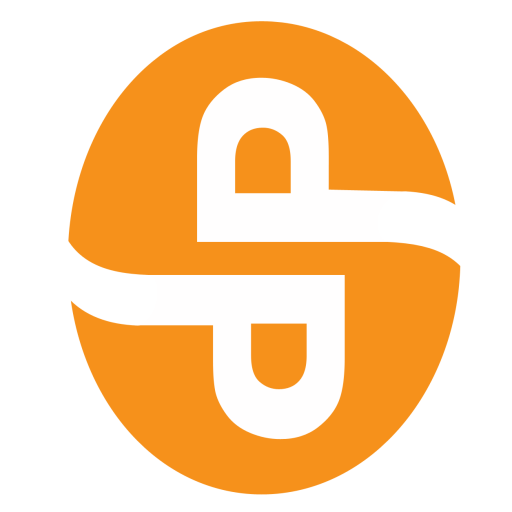 Are you looking for the best home and office painters in Kennesaw, GA?
SPPI GA offers the best residential and commercial painting services at the greatest and most affordable rates.