Dacula FREE Painting Estimate
Residential and Commercial Painting Services in Dacula, GA.
SPPIGA offers premium quality painting services for homes and offices in the whole Dacula area.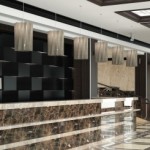 We shall provide our standard interior painting ideas, procedure, quality work and project management for every projects.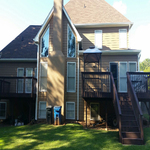 We are one of Athens' premier house painters. We provide free paint estimates for Exterior painting and pressure washing.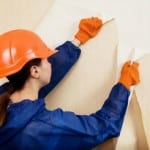 Pressure Washing, Wallpaper Removal, Sheetrock Repair, Wood Repair…
Painting Services in Dacula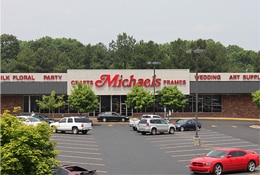 Our painting service for commercial buildings:
All items included in Residential Services
Condos, Townhomes, Retail Spaces
Hotels, Office Buildings
Project Management Reporting
Project Signage and Notification
Project Owner or Board Meeting Attendance
Reserve Studies and Budget Planning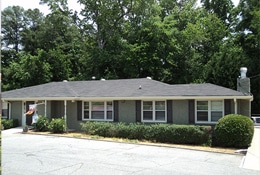 We guarantee fast and accurate work for your residential service needs:
Interior and Exterior Painting
Pressure Washing
Carpentry or Wood Repair
Wallpaper Removal
Sheetrock Repair
Color Selection Assistance
Quick and Easy Scheduling
Live reps from 9-6PM
Free Estimates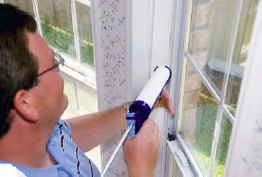 Pressure Washing
Wallpaper Removal
Sheetrock Repair
Wood Repair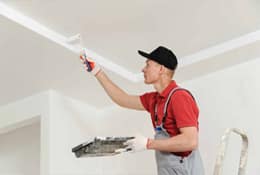 All of the items listed below are included in our price and separates us from our competition:
Cleaning
Prep work
Interior painting
General services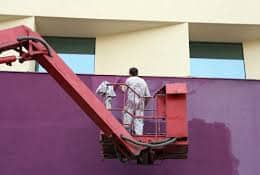 We understand your concern of having an attractive home that's why we always make sure you'll have the best exterior house color schemes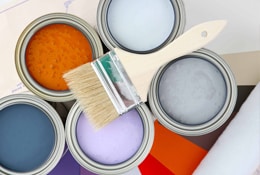 Estimates for any SPPI Painting Services are free for Athens residents, whether commercial or residential. Just fill out the form and we will get in touch with you right away to finalize the details of your FREE estimate requests.
Client Feedback
They did it before and they did it again. Southern Perfection painting had done my exterior house painting a number of years ago as well as painting some Interiors as well. I might have gotten other estimates but their work was so good and they're clean up so perfect and the results are so fine I simply called them when the job needed to be done. I was not disappointed. There may be cheaper options out there but I am on fixed income so if I could afford their price you can too you will get honest workers, excellent careful results, and clean up that will leave you quite satisfied. They are my go-to painters.
JOY J.
Tucker, GA
Request Quick Estimate Now
Fill out this form and we will get in touch with you right away.
View Our Finished Home and Office Painting Projects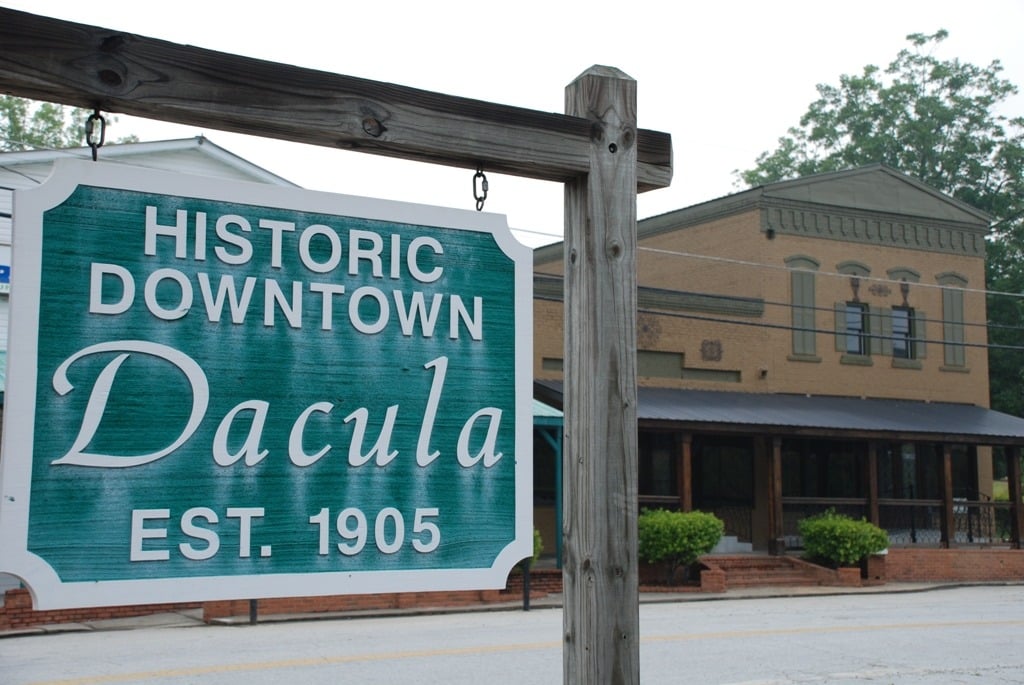 ABOUT DACULA, GA
1891: After the completion of the Georgia Carolina and Northern Railway, the workers call the settlement "Hoke," while local residents call the town "Freeman" in honor of Mr. John W. Freeman, a prominent member of the community. Mr. Freeman applies to establish a post office in Hoke, Georgia, but his application is rejected because of the town's name being used elsewhere in the state already. By combining Decatur and Atlanta, Dacula is created; the name is approved by the United States Post Office and Dacula, Georgia is formed.
1901: First known train wreck is reported in Dacula, Georgia. Two Train Hands are injured and thirteen train cars are wrecked.
1903: Dacula enjoys great progress and prosperity with a booming economy.
1908: The first solo female country music recording artist, Roba Mary Stanley, is born in Dacula.
1909: Dacula Banking Company opens for the first time ever.
1925: Pot of gold is unearthed on Dr. Samuel H. Freeman's old place.
1927: Dacula High School Boys Basketball team wins the championship at the Northeast Georgia Basketball Tournament in Athens, Georgia.
Excitement arises when potential oil is discovered in a Dacula well.
The Woman's Home Demonstration Club is formed in Dacula in order to assist in the betterment of homes throughout the county.
The Bennefield Murders take place in December and go down as one of the most horrendous murders in Gwinnett County. With a motive of robbery, murderers killed Mr. Jim Bennefield and his 10-year-old son, John. The bodies were discovered and Sam Gower, Joe Price, and LeGrand Sikes were held for the murders of the Bennefields. Gower received the death penalty, Price was given a life sentence, and Sikes received a total of twelve months on the Gwinnett County Chain Gang.
1928: Miss Lucille Wilson, Gwinnett County School Supervisor, of Dacula, Georgia is awarded a scholarship by the National Committee of Education.
Mr. Jack A. Barber, well-known and respected Dacula citizen, is killed in an accident with a Seaboard Airline freight train.
1931: Dacula High School organizes a Future Farmers of America chapter.
1939: A new Dacula Mechanical and Agricultural School Building is erected.
Dacula's FFA members and H. J. B. Turner, Vocational Agricultural Teacher of Dacula, play roles in a motion picture titled, "The Green Hand."
Who we are
SPPI is a painting contractor serving the metro Atlanta area for 31 years. We provide Residential and Commercial painting services for all types of structures, including residential homes and commercial buildings.
We make every effort to provide OUTSTANDING customer service, from calling and being available to schedule an estimate to actually completing the painting project. Collaboration is required in our business from the Scanning Specialist to the Project Coordinator to the Painter, we consider our team like a seasoned orchestra and we are its veteran conductor.
Residential and Commercial Painting Services in Winterville, GA
We successfully service both the commercial and residential sectors. We uphold the highest standards, regardless of the market being serviced, at the most reasonable rates.
High Quality Service
While focusing on our customers' needs, we are also committed to our staff. We ensure that our crew maintains a premium level of training and expertise. Our highly trained workmen have many years of experience in all phases of painting, caulking, pressure cleaning and more.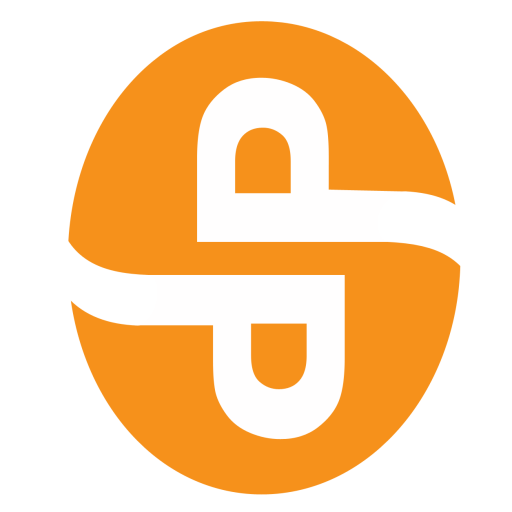 Are you looking for the best home and office painters in Dacula, GA?
SPPI GA offers the best residential and commercial painting services at the greatest and most affordable rates.