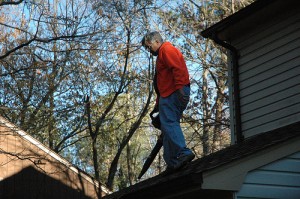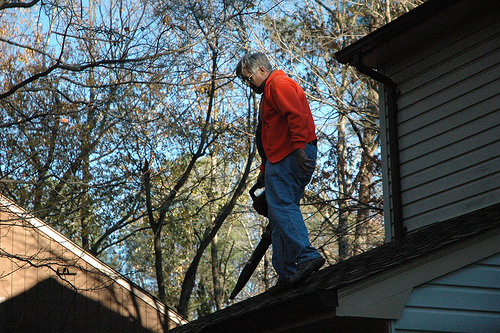 Clean Gutter is Good Gutter
SPPI's exterior painters know that it is almost time to dust off those cleaning supplies for Spring Cleaning. Don't forget to look at your gutters. It may need to be cleaned of pine needles and dead leaves. You also may want to check for holes and leaks. By doing a small task such as this, you will help to keep the wood underneath from rotting and causing expensive repairs before its time.
Check out our Newsletter for more articles about house painting.
For free painting estimates for your next painting project, please click one of the buttons below.  We have expert exterior painters and we cater to Alpharetta, Grayson and Snellville, Georgia and to areas in and around Atlanta.
Photo by John Athayde