Do you see the leaves changing color? Are you smelling the cooler nights and hot pumpkin spice lattes in the air? Autumn is finally here! If you're in the mood to start shopping for fall home decor and paint, this is a great time to find on-trend items that will make it easy to transition your home from summer to fall.  To help you get started, today Southern Perfection Painting Inc. is sharing the top fall home decor trends and design styles for 2022. 
As you scroll through the fall decorating trends below, rather than feeling like you have to embrace an entire trend, think about how you might incorporate elements of the spaces that draw you into the space you already have — whether it's a certain color, item, look, or feeling.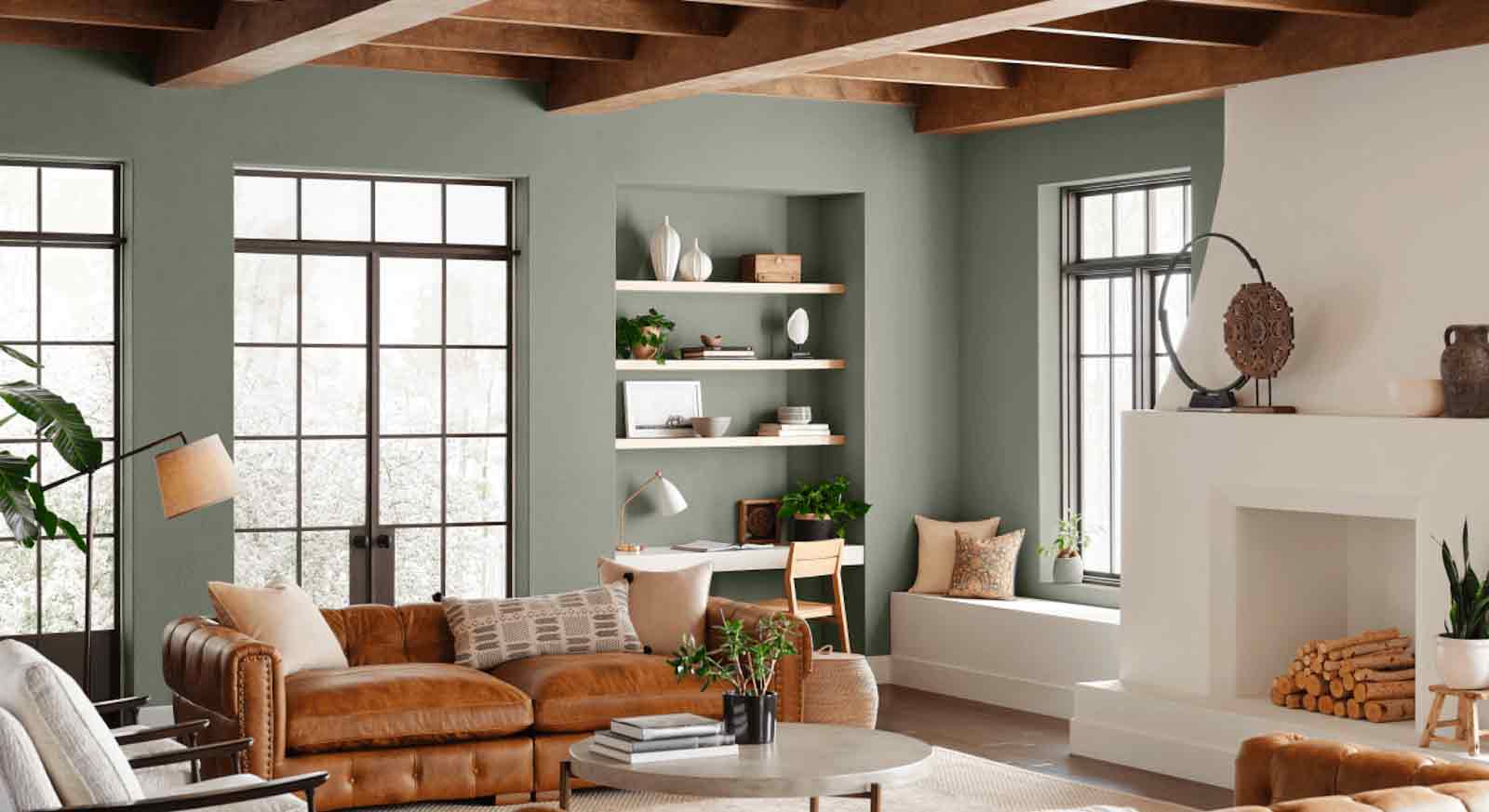 Natural Wood & Earth Tones
Last year around this time we saw a lot of bold grays and bold cool tones. This fall, earth tones are coming back in style. You know what they say, a classic never really goes out of style. Earth tones are usually considered to be friendly, contemporary, and inviting. Consider some browns, reds, and greens when you're putting together your fall insperation board. 
Warm Neutrals 
As the days get shorter and the night temperature drops, adding warm colors to your home can help you make the most of each season. Go for warm, neutral colors that create a stylish and cozy atmosphere. There's a reason warm neutral colors are as popular as ever! The soft and subtle tones can brighten up any space, keeping it classic and elegant.
Dark and Bold Colors 
Picking out a color palette can be difficult because there is so much going on in the fall. However, one thing that's always present is the dark hues of the leaves, which tends to make everything slightly less cheery than previous seasons' brighter colors. So what makes fall home decor trends so perfect? One of my favorite things about it is its boldness. As we head into fall, the temperatures outside will drop and colder weather will become the norm. Warm colors, such as reds, oranges, yellows, and browns, may seem like a perfect fit for autumn home decor. However, this Autumn is all about the bold so think dark colors instead!
Almost as exciting as summer is fall and all the festive events everything goes with it! Season events are just around the corner, which means you need to be ready to decorate your house. That's right, it's time to get ready for fall and Southern Perfection Painting Inc. can help you do so. We are only a free estimate call away! 
SPPI
Average rating:
0 reviews